AFE Street Series Rear Differential Cover Black w/ Machined Fins (AAM 9.5/9.76)- 2014+ Chevy Silverado & Sierra 1500 - 46-71120B
aFe Power 46-71120b
ONLY A FEW LEFT IN STOCK
FREE SHIPPING ON ORDERS OVER $100!*
*some restrictions apply
Part Number:

46-71120b

SKU:

46-71120B

UPC:

802959466605

Availability:

IN STOCK AND READY TO SHIP
aFe POWER's rear differential cover brings performance engineering to your axle's differential.
Constructed out of Durable Cast Aluminum and coated Black

Raw Finish with Machined Fins

Neodymium Magnetic Drain Plug for Gear Protection

Calibration Plug Set to the Factory Oil Level to Eliminate Overfilling

Fits AAM 9.5/9.76 Rear Axles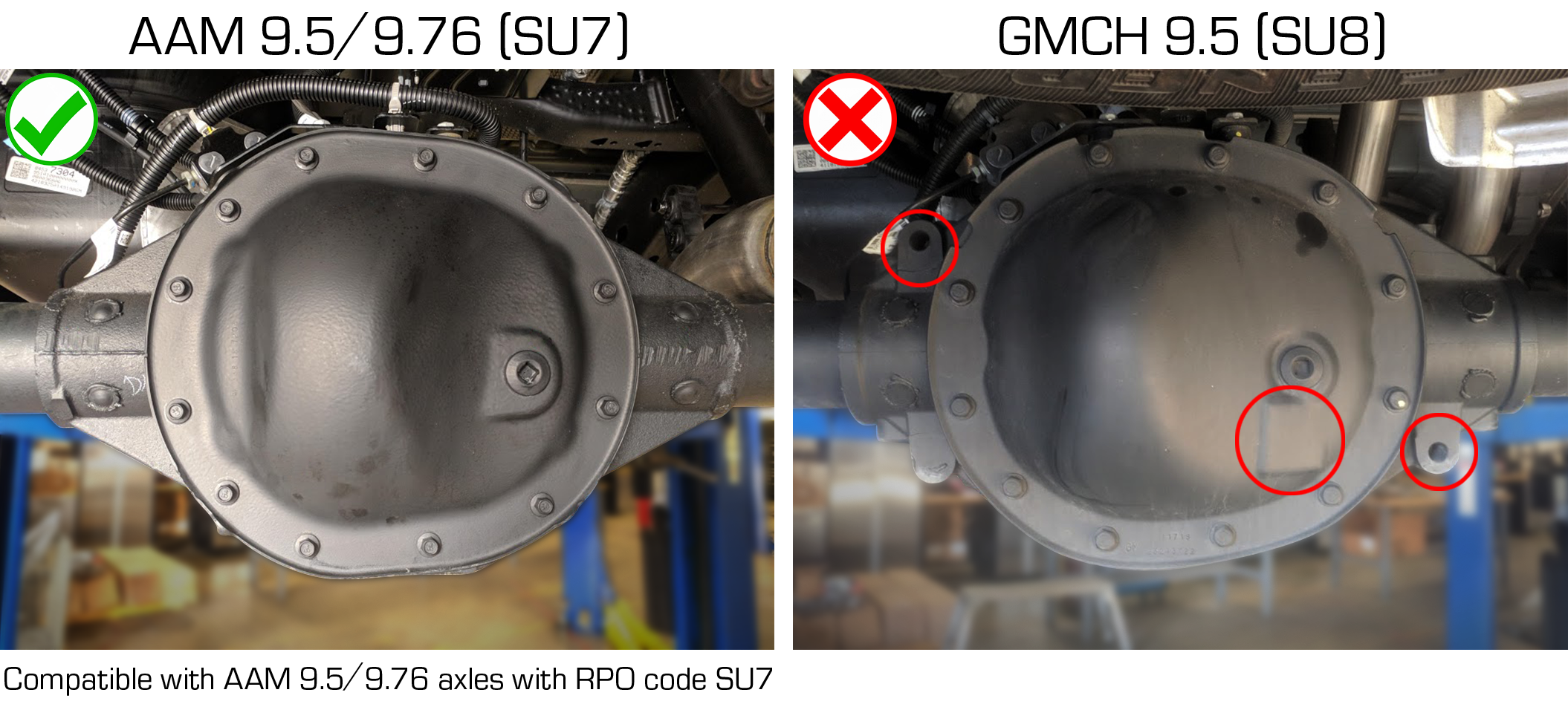 Increased Oil Capacity:
This cover has an increased oil capacity over stock for better performance over a longer duration.
Built-in Internal/External Fins:
Built-in internal and external fins transfer heat from the oil to the outside air for maximum cooling.
Magnetic Plug:
This cover incorporates a magnetic drain plug to capture loose particles for maximum protection.
Calibration Plug:
Calibration plug set to the factory oil level to eliminate overfilling.
Optional Accessories Available:
Our optional oil level sight glass (Part Number: 46-00001) and deep reach magnetic fill plug (Part Number: 46-00002) are great additions to combine with this cover.
When it comes to engineering for power, performance, protection and value, aFe POWER is the only choice.